Notice of Intent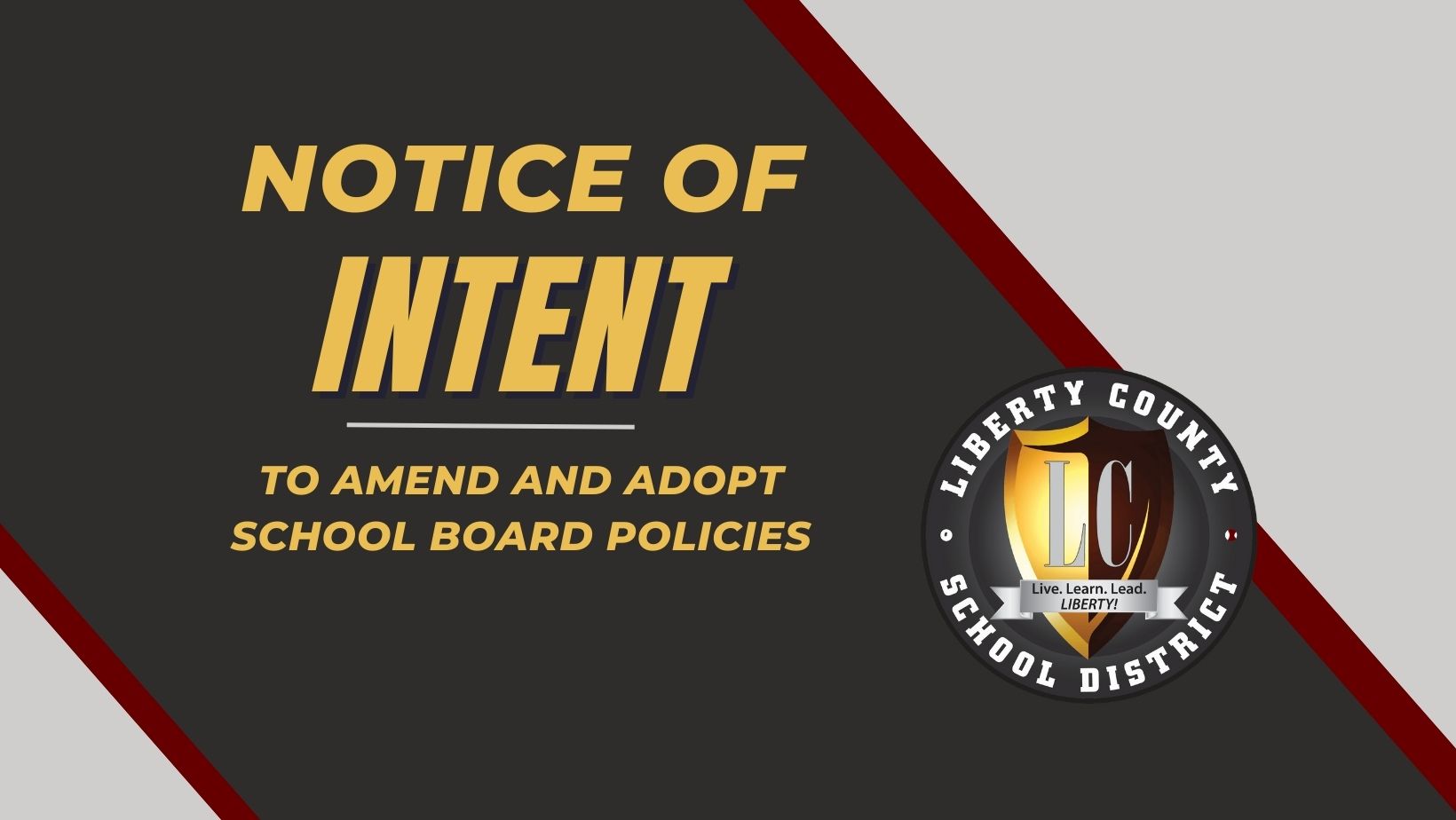 ---
Purpose and Effect:
The purpose is to update the policies, conform policies to current legislation, and eliminate redundant and obsolete language. The effect is that policies will be current with federal guidelines.
Summary of Statement of Estimated Regulatory Cost: No statement of estimated regulatory costs has been prepared. Any person who wishes to provide information regarding the statement of estimated regulatory costs, or to provide a proposal for a lower cost regulatory alternative, must do so in writing within 21 days of this notice. The proposed policy change is not expected to require legislative ratification.
Any affected person may request a public hearing on the proposed policy changes, by making a written request to Jeff Sewell Assistant Superintendent; requests must be received within 21 days from publication of this notice.
Any material pertinent to the issues under consideration submitted to the Superintendent within 21 days after the date of publication of this notice or submitted at the public hearing shall be considered by the Board and made a part of the rulemaking record. Action on the proposed policy change is anticipated to occur at a future School Board meeting, which shall be separately noticed.
The person to be contacted regarding the proposed policy change is:
Jeff Sewell
Assistant Superintendent
11051 NW SR 20
Bristol, FL 32321
(850) 643 2275 ext. 236
jeff.sewell@lcsb.org
Any person with a disability or physical impairment who wishes to attend this meeting and who requires special accommodations should contact the office of Assistant Superintendent, (850) 643-2275 ext. 236, at least 48 hours prior to the meeting.

Kyle Peddie,
Superintendent of Schools