Voluntary PreK (VPK) Enrollment for 2020-2021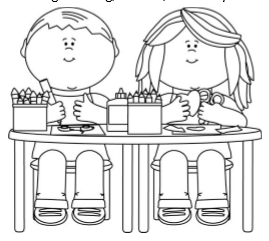 ---
Step 1: Go to the following website to enroll your child in VPK – http://www.elcbigbend.org/Parents/VoluntaryPreKindergarten-VPK
Step 2: Click on, "Click here to start your VPK application"
Step 3: Family Portal Account Logon
If you currently have an account, simply enter your username and password.
If you do not have an account with the Office of Early Learning, press "click here to register for a new account."
Step 4: To register for an account, follow the directions on the screen. Enter your email address (as your user name) and enter a password of your choice that you can remember. If you do not have an email account you can set one up on this screen with the links provided to Gmail, Outlook, or Yahoo.
Step 5: Fill in the account information.
Step 6: Click on Register My Account
Step 7: Registration Step Two will provide directions. Please read the instructions on the screen. At this point a message will be sent to your email address. Once you receive the email, click on Activate My Account to activate your account with the office of Early Learning.
You will then get a message saying: You have successfully activated your Family Portal account. Click Continue to create an application for the Voluntary Prekindergarten Education or School Readiness Program.
Step 8: Click on Continue
Step 9: Click on Create a new VPK application. Read the Introductions and Instructions and click on Continue.
Step 10: Fill out the requested information in Steps 1-6 on the screen. To advance to each step, click on Next Step. Be sure to certify and submit your application once all six steps are completed.
After the Early Learning Coalition reviews your request, along with the required documentation, you will receive an email saying whether your application has been approved or denied.
If your application is approved, you will then print the VPK Certificate and take it to the VPK provider of your choice.
TO ENROLL YOUR CHILD IN VPK WITH THE LIBERTY COUNTY SCHOOL BOARD
We are taking VPK Certificates now, space is limited!
Bring your VPK certificate to W.R. Tolar at 14745 NW SR 12 in Bristol along with Birth certificate, Current Immunization record, & current (within last year) well-child check-up. There will be additional paperwork to fill out. If you have any questions, please call Chesnee Layne at 850-643-2426 ext. 31601 or Tanice Larkins at 850-643-2426 ext. 31602.
IMPORTANT HELPFUL INFORMATION
Pre-K children are placed by District Pre-K Office. Class size ratios must be followed for VPK, therefore a wait list is maintained. Space is limited. Home zoned children are placed first. Out-of-zone children will be placed if space is available.